Table of Contents
Introduction
The Rise of Sustainable Fashion
Meet Hessnatur: A Pioneering Sustainable Fashion Brand

3.1 A Brief History of Hessnatur
3.2 Commitment to Sustainability
3.3 Ethical Sourcing and Fair Trade
3.4 Innovative Eco-Friendly Materials

The Impact of Fast Fashion on the Environment
Choosing Sustainable Fashion: Why It Matters

5.1 Reducing Environmental Footprint
5.2 Supporting Ethical Practices
5.3 Long-lasting and Timeless Style

Making Informed Choices as a Consumer

6.1 Understanding Greenwashing
6.2 Identifying Sustainable Fashion Brands
6.3 Investing in Quality Pieces
6.4 Building a Capsule Wardrobe

Steps to Transition into Sustainable Fashion

7.1 Clearing Out the Closet
7.2 Defining Personal Style
7.3 Researching Sustainable Brands
7.4 Embracing Second-Hand Fashion

Embracing Hessnatur: Your Gateway to Sustainable Fashion

8.1 Timeless and Versatile Collections
8.2 Transparent and Eco-Conscious Practices
8.3 The Joy of Slow Fashion

The Role of Consumers in Shaping the Fashion Industry
Conclusion
---
Embracing Sustainability and Natural Fashion with Hessnatur
Introduction
The fashion industry is notorious for its environmental impact, driven primarily by the rise of fast fashion and excessive consumption. However, a new wave of sustainable fashion is gaining momentum, encouraging consumers to make more conscious choices and opt for eco-friendly clothing options. In this article, we delve into the world of sustainable fashion, with a special focus on Hessnatur, a pioneering brand that exemplifies the values of sustainability and natural fashion.
The Rise of Sustainable Fashion
Over the past few years, the fashion industry has witnessed a significant shift in consumer behavior. People are becoming more aware of the detrimental effects of fast fashion, which includes exploitative labor practices, excessive waste, and pollution. This awareness has led to the rise of sustainable fashion, a movement that advocates for ethical and environmentally responsible clothing.
Meet Hessnatur: A Pioneering Sustainable Fashion Brand
3.1 A Brief History of Hessnatur
Founded in 1976, Hessnatur has been at the forefront of sustainable fashion for over four decades. It all began with the vision of Heinz and Dorothea Hess, who sought to create fashion that not only looked good but also felt good – both for the wearer and the planet.
3.2 Commitment to Sustainability
Hessnatur's commitment to sustainability is unwavering. They have embraced a holistic approach, considering every aspect of their operations to minimize their environmental impact. From sourcing materials to manufacturing and distribution, sustainability is ingrained in their business practices.
3.3 Ethical Sourcing and Fair Trade
Hessnatur places a strong emphasis on ethical sourcing and fair trade practices. They work closely with farmers and suppliers to ensure fair wages and safe working conditions, fostering a sense of responsibility towards the entire supply chain.
3.4 Innovative Eco-Friendly Materials
One of the hallmarks of Hessnatur's success lies in their use of innovative eco-friendly materials. They are constantly researching and incorporating new sustainable fabrics, such as organic cotton, Tencel, and hemp, into their collections.
The Impact of Fast Fashion on the Environment
Fast fashion has revolutionized the clothing industry, providing inexpensive and trendy clothing options to consumers at a breakneck pace. However, this convenience comes at a cost to the environment. The fast fashion model promotes overconsumption and leads to massive amounts of textile waste.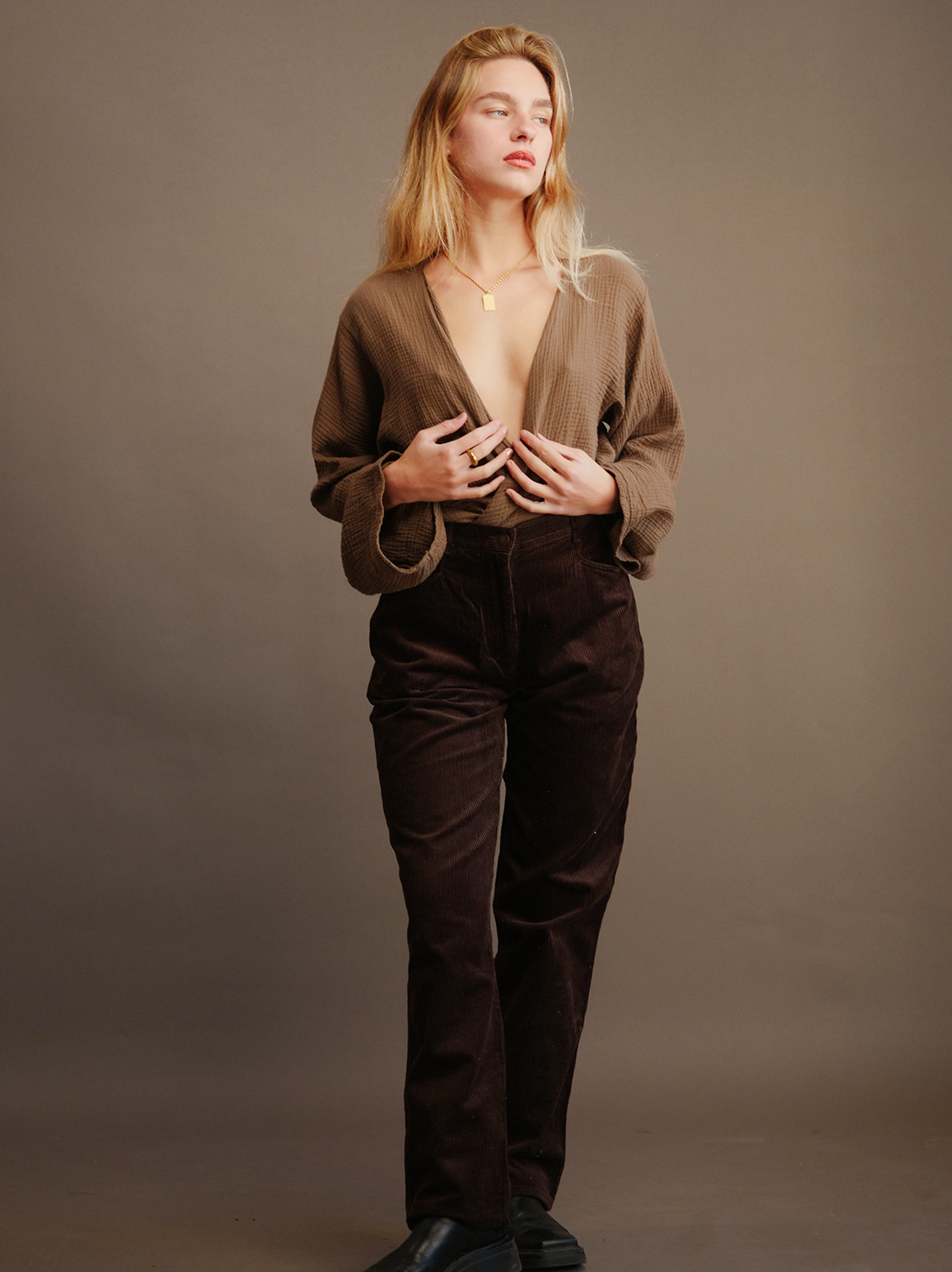 Choosing Sustainable Fashion: Why It Matters
5.1 Reducing Environmental Footprint
By choosing sustainable fashion, consumers actively participate in reducing the fashion industry's environmental footprint. Sustainable brands like Hessnatur prioritize eco-friendly materials and production methods, minimizing water usage and harmful chemical discharge.
5.2 Supporting Ethical Practices
Sustainable fashion also addresses the ethical concerns surrounding worker exploitation and unfair labor practices. Hessnatur's commitment to fair trade ensures that every garment is made with respect for the people involved in its creation.
5.3 Long-lasting and Timeless Style
Sustainable fashion goes hand in hand with timeless style. Investing in high-quality, durable pieces not only reduces the need for frequent replacements but also contributes to a more sustainable wardrobe.
Making Informed Choices as a Consumer
6.1 Understanding Greenwashing
As the demand for sustainable fashion grows, some brands engage in greenwashing, falsely portraying themselves as eco-conscious. Consumers need to be informed and discerning to avoid falling prey to misleading marketing tactics.
6.2 Identifying Sustainable Fashion Brands
Research is key when seeking sustainable fashion brands. Certifications like Global Organic Textile Standard (GOTS) and Fair Trade can serve as reliable indicators of a brand's commitment to sustainability.