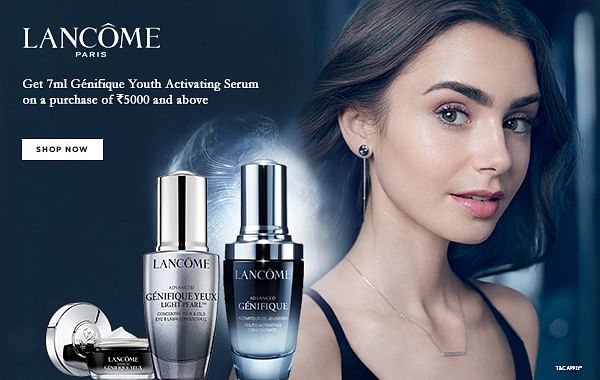 Introduction
Lancôme is a renowned beauty brand that has captivated millions of individuals around the globe. With a rich heritage dating back to 1935, Lancôme continues to innovate and provide exceptional beauty products that empower individuals to embrace their unique beauty. In this article, we will delve into the world of Lancôme, exploring its history, iconic products, and the secrets behind their success.
A Legacy of Excellence
Lancôme's journey began in France, where Armand Petitjean founded the company with the vision of creating exceptional beauty products inspired by French elegance and sophistication. Drawing inspiration from the historic ruins of the Le Château de Lancosme, Petitjean derived the name "Lancôme" for his brand. Since its inception, Lancôme has been committed to delivering the highest quality products that enhance and celebrate the natural beauty of individuals.
Unveiling Iconic Products
1. La Vie Est Belle – The Essence of Happiness
La Vie Est Belle, a fragrance introduced by Lancôme, has become an iconic symbol of femininity and elegance. Crafted with precision and care, this exquisite fragrance combines the notes of iris, jasmine, and orange blossom, creating a captivating aroma that leaves a lasting impression. La Vie Est Belle exemplifies Lancôme's dedication to creating unique and unforgettable scents that resonate with individuals on a personal level.
2. Advanced Génifique – The Key to Youthful Skin
Lancôme's Advanced Génifique serum is a revolutionary skincare product that has transformed the beauty industry. Infused with probiotic fractions, this powerful serum activates the skin's youthful radiance, reducing the appearance of fine lines and wrinkles. With its lightweight texture and fast-absorbing formula, Advanced Génifique ensures a radiant and rejuvenated complexion, allowing individuals to embrace their ageless beauty.
3. Absolue L'Extrait – Luxurious Rejuvenation
Absolue L'Extrait, Lancôme's indulgent skincare range, offers a luxurious experience that revives and nourishes the skin. Enriched with Grand Rose Extracts, this collection targets multiple signs of aging, restoring vitality and firmness to the skin. The Absolue L'Extrait line showcases Lancôme's commitment to harnessing the power of nature and science to create transformative skincare solutions.
The Lancôme Experience
Lancôme not only provides exceptional beauty products but also offers a unique experience that celebrates individuality and self-expression. When you step into a Lancôme boutique or visit their website, you are welcomed into a world of beauty and elegance. Expert beauty advisors are available to guide you, offering personalized recommendations and expert tips to help you achieve your desired look. Whether you're a beauty enthusiast or a novice, Lancôme ensures that every interaction leaves you feeling inspired and confident.
Sustainability at Lancôme
Lancôme acknowledges its responsibility towards the environment and actively works towards sustainable practices. The brand is committed to reducing its carbon footprint, promoting biodiversity, and supporting local communities. Lancôme strives to create a positive impact, ensuring that beauty not only enhances lives but also preserves the beauty of our planet for future generations.
Conclusion
Lancôme's dedication to innovation, exceptional products, and a commitment to sustainability has positioned it as a leader in the beauty industry. From fragrances that evoke emotions to skincare solutions that unlock youthful radiance, Lancôme continues to redefine beauty standards. Through their luxurious experiences and personalized guidance, Lancôme empowers individuals to embrace their unique beauty and create their own remarkable stories. So, indulge in the world of Lancôme and unlock the secrets to enhancing your beauty like never before.