Introduction
Fabindia is a renowned Indian lifestyle brand that has become synonymous with traditional craftsmanship, sustainable practices, and the celebration of India's rich cultural heritage. With its extensive range of handcrafted products, Fabindia offers a unique shopping experience that connects consumers to the diverse art forms and skilled artisans from different regions of India. In this article, we will explore the essence of Fabindia, its commitment to ethical sourcing and fair trade, its diverse product offerings, and the impact it has had on empowering local communities.
Table of Contents
Fabindia: A Brief Overview
Ethical Sourcing and Fair Trade
Fabindia's Product Range

Clothing and Textiles
Home Furnishings
Personal Care
Accessories and Jewelry

Empowering Artisans and Communities
Sustainable Practices
Fabindia's Commitment to Social Responsibility
Expanding Global Footprint
Conclusion
FAQs
1. Fabindia: A Brief Overview
Fabindia was founded in 1960 with the aim of promoting traditional Indian craftsmanship and providing a platform for rural artisans to showcase their skills and artistry. What started as a small initiative has now grown into a globally recognized brand with over 300 stores in India and abroad. Fabindia's core philosophy revolves around preserving and promoting India's rich cultural heritage while providing sustainable livelihoods to artisans.
2. Ethical Sourcing and Fair Trade
One of the key pillars of Fabindia's business model is its commitment to ethical sourcing and fair trade practices. Fabindia works directly with rural artisans, weavers, and craftsmen across India, ensuring that they receive fair wages and their work is valued. By establishing long-term relationships with these artisans, Fabindia helps sustain traditional skills that have been passed down through generations.
3. Fabindia's Product Range
Fabindia offers a wide range of products that reflect the diverse cultural tapestry of India. From clothing and textiles to home furnishings, personal care items, and accessories, each product showcases the artistic brilliance and craftsmanship of Indian artisans.
3.1 Clothing and Textiles
Fabindia's clothing collection comprises beautiful ethnic wear, including sarees, kurtas, salwar suits, and more. These garments are crafted using traditional techniques such as block printing, hand embroidery, and weaving, resulting in unique and timeless pieces.
3.2 Home Furnishings
Fabindia's home furnishings are an ode to Indian aesthetics and craftsmanship. From handwoven rugs and carpets to intricately embroidered bedspreads and cushion covers, every item adds a touch of elegance and artistry to living spaces.
3.3 Personal Care
Fabindia's personal care range includes natural and organic products inspired by Ayurveda. These products are made using locally sourced ingredients, promoting sustainability and supporting local farmers.
3.4 Accessories and Jewelry
Fabindia offers an exquisite collection of accessories and jewelry that complements its clothing and home furnishings. From handcrafted silver jewelry to handbags and scarves, these accessories add a unique charm to any ensemble.
4. Empowering Artisans and Communities
Fabindia's commitment to empowering artisans goes beyond economic support. The brand actively engages in skill development programs, preserving traditional techniques, and providing design inputs to enhance the marketability of artisanal products. By empowering artisans, Fabindia enables them to preserve their cultural heritage while improving their socio-economic conditions.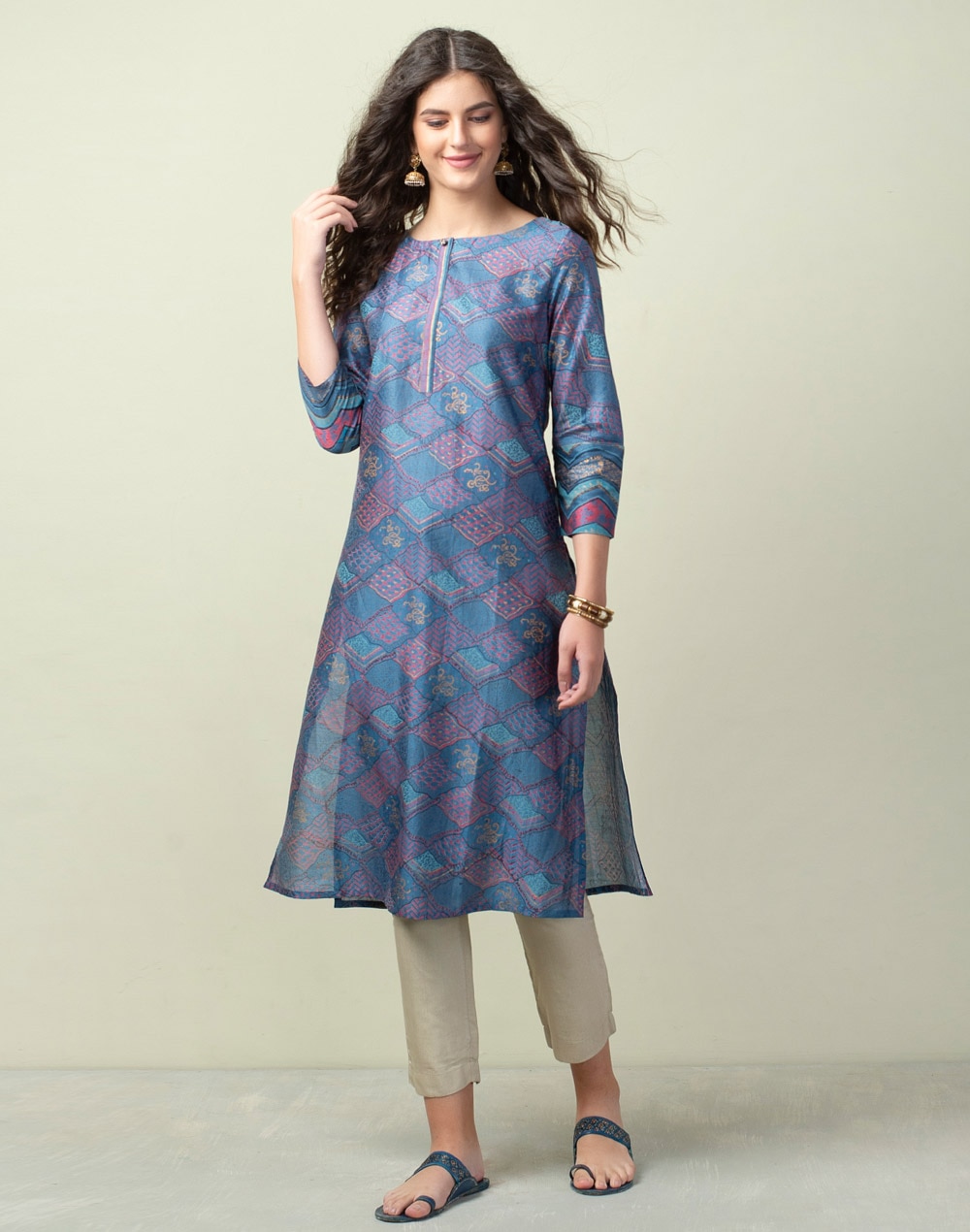 5. Sustainable Practices
Fabindia firmly believes in sustainable practices and strives to minimize its environmental footprint. The brand promotes the use of natural and eco-friendly materials, encourages recycling and upcycling, and invests in energy-efficient technologies. By adopting sustainable practices, Fabindia ensures the longevity of traditional crafts and protects the environment.
6. Fabindia's Commitment to Social Responsibility
Fabindia recognizes its role as a socially responsible brand and actively contributes to community development. The company supports various social initiatives, including education and healthcare programs, rural development projects, and women's empowerment. Fabindia's efforts extend beyond business, creating a positive impact on society.
7. Expanding Global Footprint
Over the years, Fabindia has gained international recognition and expanded its presence in several countries. The brand has successfully introduced the world to India's rich culture and craftsmanship. With its global footprint, Fabindia continues to bridge the gap between traditional Indian art forms and international consumers.
Conclusion
Fabindia's journey is a testament to the power of preserving heritage, supporting artisans, and promoting sustainable practices. Through its diverse range of products and ethical business approach, Fabindia has become a symbol of India's cultural richness and craftsmanship. By choosing Fabindia, consumers not only acquire beautiful handcrafted products but also contribute to the preservation of India's artistic traditions and the empowerment of local communities.