Inglot Cosmetics is a renowned brand that has captured the hearts of makeup enthusiasts around the world. Established in 1983 by Wojciech Inglot, a visionary entrepreneur, the brand has grown into an international sensation, offering an extensive range of high-quality and innovative makeup products. In this article, we will explore the journey of Inglot Cosmetics, its commitment to cruelty-free practices, global presence, customer reviews, and much more.
The History of Inglot Cosmetics
Inglot Cosmetics began as a modest venture in Przemyśl, Poland. With a passion for colors and a dream to revolutionize the makeup industry, Wojciech Inglot set out to create products that catered to all skin tones and types. His dedication to innovation and quality soon gained attention, leading to the brand's rapid expansion.
Range of Products
One of the key factors contributing to Inglot's success is its extensive range of products. From vibrant eyeshadows and luxurious lipsticks to durable nail polishes and flawless foundations, Inglot offers a vast selection to suit every makeup need. Their freedom system, which allows customers to customize their palettes, has become an iconic concept loved by makeup artists and enthusiasts alike.
Quality and Innovation
Inglot Cosmetics stands for unparalleled quality and continuous innovation. Each product is carefully crafted using the finest ingredients to ensure optimal performance and longevity. Moreover, the brand keeps up with the latest trends and technologies, delivering cutting-edge products that set new industry standards.
Cruelty-Free Practices
A remarkable aspect that sets Inglot apart is its commitment to cruelty-free practices. The brand firmly believes in ethical beauty and does not conduct any animal testing. This ethos resonates deeply with conscious consumers, making Inglot a go-to choice for those seeking ethical cosmetics.
Global Presence
From its humble beginnings in Poland, Inglot Cosmetics has grown into a global sensation. With stores in over 80 countries and a strong online presence, makeup lovers worldwide have easy access to their beloved Inglot products. The brand's international acclaim can be attributed to its consistency in delivering exceptional quality and catering to diverse customer needs.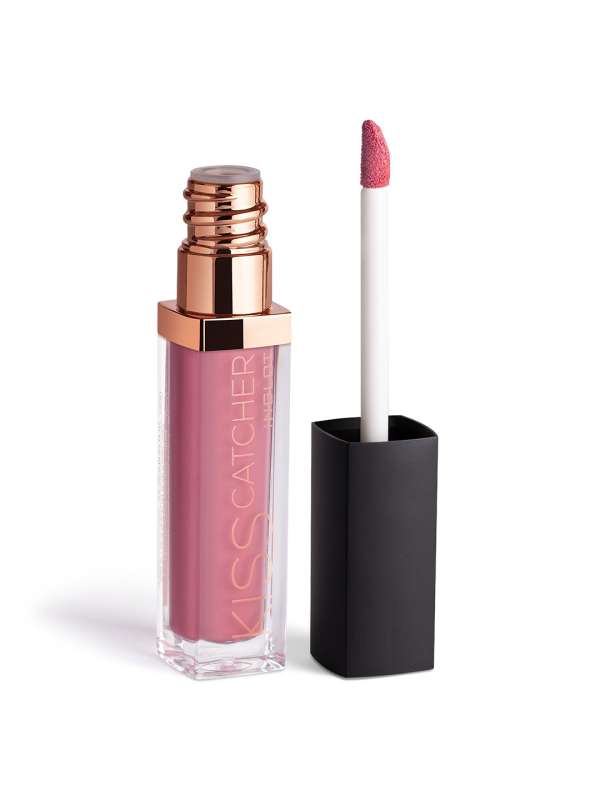 Collaborations and Events
Inglot Cosmetics has collaborated with prominent figures in the beauty and fashion industries, creating limited-edition collections that exude creativity and style. These collaborations generate excitement among fans and further solidify Inglot's position as a trendsetter. Additionally, the brand frequently participates in beauty events and tradeshows, creating a buzz around its latest launches.
Customer Reviews
Inglot Cosmetics boasts an ever-growing community of satisfied customers who rave about the products' performance and versatility. Positive reviews pour in from makeup artists, influencers, and everyday users, praising the brand's ability to deliver stunning results for any occasion.
Tips and Tutorials
Inglot goes beyond selling products; it empowers customers with knowledge through tutorials and makeup tips. The brand's social media channels and website feature valuable tutorials, inspiring makeup enthusiasts to experiment with new looks and techniques.
Social Media Presence
With a vibrant social media presence, Inglot Cosmetics engages with its audience on various platforms. From showcasing user-generated content to conducting exciting giveaways, the brand fosters a sense of community and interaction among its followers.
Sustainability Efforts
Inglot is actively committed to sustainable practices, constantly striving to reduce its environmental impact. From eco-friendly packaging to responsibly sourced ingredients, the brand is dedicated to preserving the planet while delivering exceptional beauty products.
The Future of Inglot
As the beauty industry evolves, Inglot Cosmetics continues to stay ahead of the curve. With its emphasis on inclusivity, innovation, and sustainability, the brand is well-positioned to thrive in the future and maintain its status as a beloved cosmetics powerhouse.
Conclusion
Inglot Cosmetics has transcended beyond being just a makeup brand; it has become a symbol of creativity, innovation, and ethical beauty. With its extensive range of products, commitment to quality, and dedication to cruelty-free practices, Inglot has won the hearts of makeup enthusiasts worldwide. As they continue to evolve and make strides in the beauty industry, their future seems brighter than ever.