Revlon, a beauty brand that has graced the industry since 1932, holds a remarkable legacy. Founded by the visionary brothers Charles and Joseph Revson, along with their business partner Charles Lachman, the brand introduced the world to a groundbreaking product: nail enamel. With its innovative formulations and iconic products, Revlon has become synonymous with beauty, empowerment, and self-expression. This article delves into the rich history and enduring success of Revlon, exploring its impact on the beauty industry and the lives of individuals worldwide.
Table of Contents
Introduction: A Beauty Brand Like No Other
Revolutionizing the Nail Enamel Industry
Expanding the Product Range: From Lips to Eyes
The Art of Self-Expression: Revlon's Impact on Empowerment
Embracing Diversity and Inclusivity
Revlon's Commitment to Social Responsibility
Global Reach: Revlon Around the World
The Future of Revlon: Innovations and Growth
Conclusion
FAQs
1. Introduction: A Beauty Brand Like No Other
Revlon emerged onto the beauty scene in 1932, capturing the essence of glamour, confidence, and timeless elegance. From its inception, the brand set out to redefine beauty standards and empower individuals to embrace their unique identities. With a focus on innovation, quality, and affordability, Revlon quickly gained recognition and admiration.
2. Revolutionizing the Nail Enamel Industry
Revlon's journey began with the introduction of its groundbreaking nail enamel, a product that revolutionized the cosmetics industry. The brothers Revson and Lachman were determined to create a nail polish that offered superior performance, vibrant colors, and long-lasting wear. Their dedication paid off, as Revlon's nail enamels became an instant hit, captivating consumers worldwide.
3. Expanding the Product Range: From Lips to Eyes
Building on the success of their nail enamels, Revlon expanded its product range to include lipsticks, foundations, and other cosmetics. The brand's commitment to innovation and quality drove them to develop groundbreaking formulas and iconic shades. From the iconic "Fire and Ice" lipstick to the ColorStay foundation, Revlon products became staples in beauty routines across the globe.
4. The Art of Self-Expression: Revlon's Impact on Empowerment
Revlon recognized the transformative power of beauty and the role it plays in self-expression. The brand's advertisements and campaigns celebrated individuality, encouraging people to embrace their unique beauty and express themselves authentically. Revlon became a symbol of empowerment, inspiring countless individuals to feel confident and beautiful in their own skin.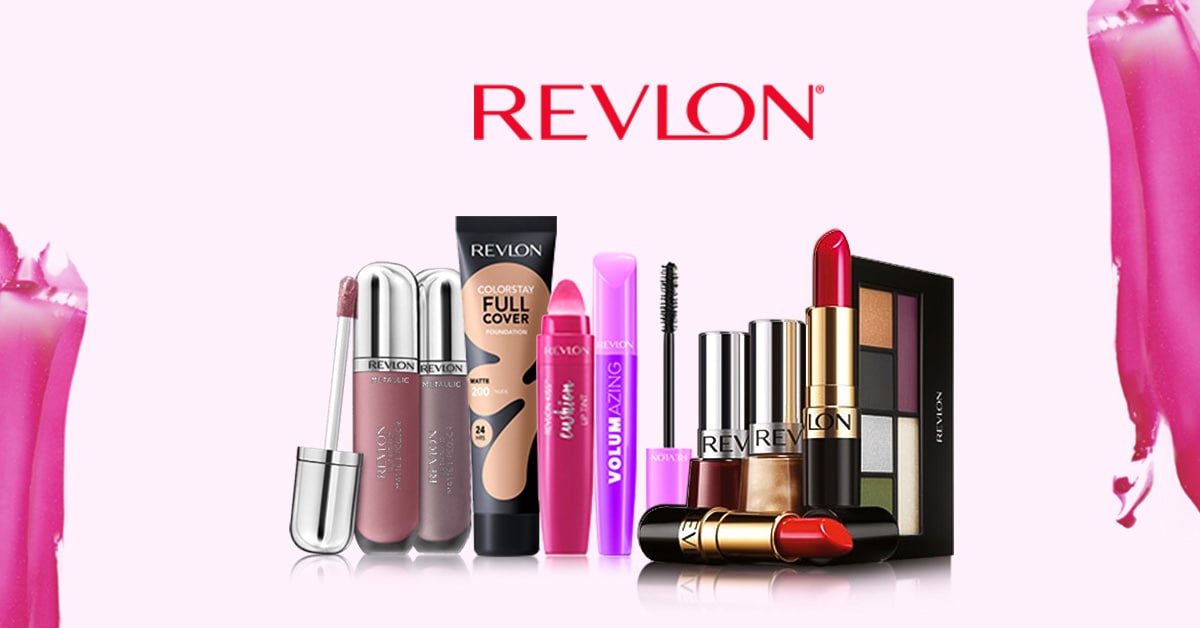 5. Embracing Diversity and Inclusivity
As societal values evolved, Revlon embraced the importance of diversity and inclusivity. The brand expanded its shade ranges to cater to a broader range of skin tones and undertones, ensuring that everyone could find their perfect match. Revlon's commitment to inclusivity goes beyond products, as they actively promote diversity in their marketing campaigns and collaborations.
6. Revlon's Commitment to Social Responsibility
Revlon recognizes the significance of giving back to society and actively engages in social responsibility initiatives. Through their philanthropic efforts, the brand supports causes related to women's health, education, and empowerment. Revlon's charitable contributions have made a positive impact on communities worldwide, exemplifying their commitment to making a difference beyond the realm of beauty.