Introduction
Tommy Hilfiger is a renowned fashion brand that has left an indelible mark on the industry. Founded in 1985 by Thomas Jacob Hilfiger, the brand has become synonymous with American style, capturing the essence of classic, preppy fashion. With its iconic red, white, and blue logo, Tommy Hilfiger has managed to create a lasting impression and revolutionize the fashion landscape. This article delves into the journey of Tommy Hilfiger, its distinctive style, and its impact on the world of fashion.
Table of Contents
The Origins of Tommy Hilfiger
The Rise to Prominence
A Unique Style: Capturing American Heritage
Collaborations and Celebrity Endorsements
Expanding Globally: Tommy Hilfiger's International Success
Embracing Sustainability in Fashion
The Digital Transformation of Tommy Hilfiger
Nurturing Customer Loyalty
The Future of Tommy Hilfiger
Conclusion
FAQs
1. The Origins of Tommy Hilfiger
Tommy Hilfiger's journey began in Elmira, New York, where Thomas Hilfiger developed a passion for fashion from an early age. Inspired by music and pop culture, he opened his first store, The People's Place, at the age of 18. The store quickly gained popularity and showcased Tommy Hilfiger's innate sense of style.
2. The Rise to Prominence
In 1985, Tommy Hilfiger launched his eponymous brand, Tommy Hilfiger Corporation, with a focus on men's clothing. The brand's distinctive designs drew inspiration from classic American style, blending it with a modern twist. The use of bold colors and preppy aesthetics set Tommy Hilfiger apart from other fashion brands.
3. A Unique Style: Capturing American Heritage
Tommy Hilfiger's designs embraced the essence of American heritage, combining it with a youthful energy. The brand's iconic red, white, and blue logo symbolized the patriotic spirit of the United States. The timeless appeal of Tommy Hilfiger's clothing made it popular among people of all ages.
3.1 Classic Pieces with a Modern Touch
Tommy Hilfiger's collections featured classic wardrobe staples like polo shirts, chinos, and tailored blazers. However, the brand infused these traditional pieces with contemporary elements, making them relevant and fashionable for the modern consumer.
3.2 Preppy Fashion and Nautical Influences
The brand's preppy aesthetic drew inspiration from Ivy League campuses and coastal living. Nautical motifs, such as stripes and anchor prints, became synonymous with Tommy Hilfiger's style. This distinctive approach resonated with consumers looking for a blend of sophistication and casual elegance.
4. Collaborations and Celebrity Endorsements
Tommy Hilfiger's collaborations with influential figures from the music and entertainment industry played a pivotal role in its success. Artists like Beyoncé, The Rolling Stones, and Gigi Hadid have partnered with the brand, bringing their unique flair to Tommy Hilfiger's collections. These collaborations have helped the brand reach a broader audience and stay relevant in an ever-changing fashion landscape.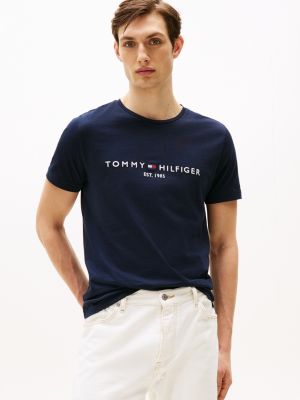 5. Expanding Globally: Tommy Hilfiger's International Success
Tommy Hilfiger quickly expanded its reach beyond the United States and gained international acclaim. The brand's vision of American style resonated with global consumers, and its stores began popping up in major fashion capitals worldwide. Today, Tommy Hilfiger has a presence in over 100 countries, solidifying its position as a global fashion powerhouse.
6. Embracing Sustainability in Fashion
Recognizing the need for sustainable practices in the fashion industry, Tommy Hilfiger has taken significant steps to minimize its environmental impact. The brand has launched initiatives to reduce waste, promote responsible sourcing, and support ethical manufacturing processes. Tommy Hilfiger aims to create fashion that is not only stylish but also environmentally conscious.
7. The Digital Transformation of Tommy Hilfiger
In the digital age, Tommy Hilfiger has embraced technology to enhance the customer experience. The brand leverages e-commerce platforms, social media, and mobile apps to engage with its audience and offer personalized shopping experiences. Tommy Hilfiger understands the importance of staying digitally connected and continues to innovate in the online space.
8. Nurturing Customer Loyalty
Tommy Hilfiger values its customers and has implemented loyalty programs to reward their continued support. By offering exclusive benefits, personalized recommendations, and early access to new collections, the brand cultivates a strong sense of loyalty among its customer base. Tommy Hilfiger understands that satisfied customers are the key to long-term success.