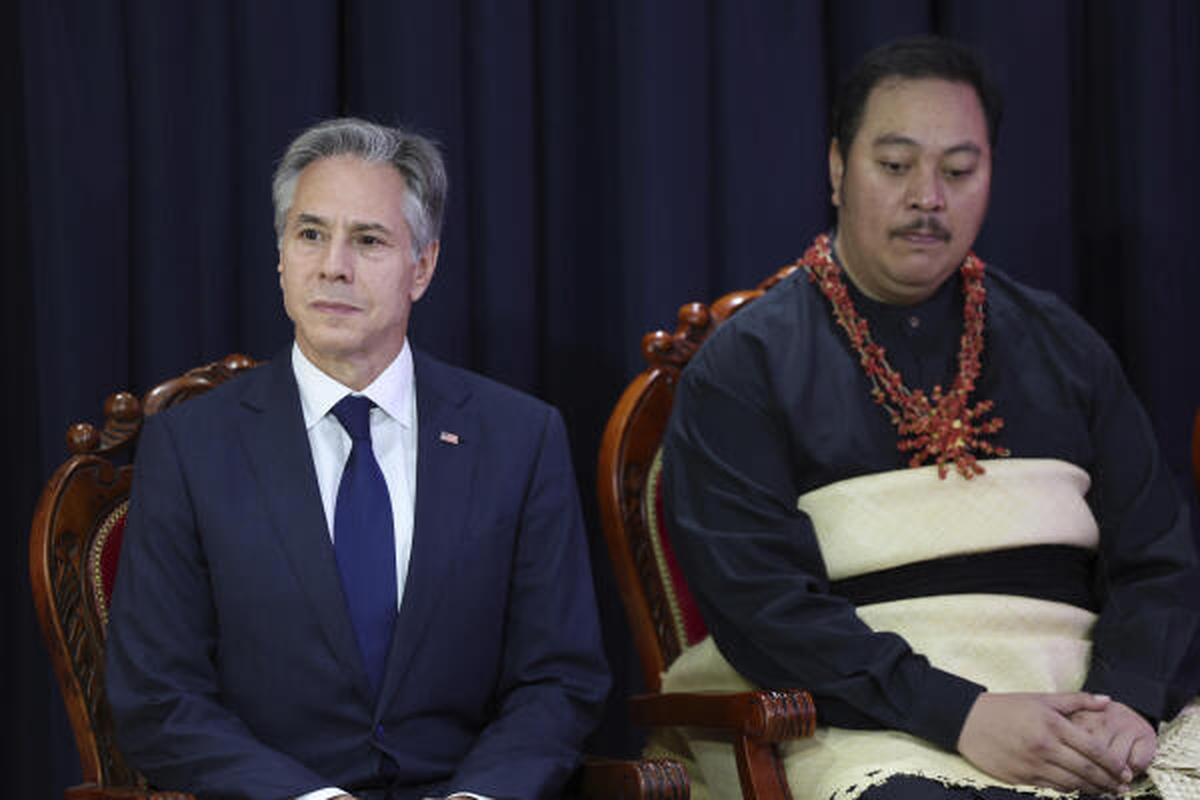 In an effort to bolster diplomatic ties in the Pacific and counter China's growing influence in the region, U.S. Secretary of State Antony Blinken traveled to the tiny Kingdom of Tonga on Wednesday. This visit is part of the United States' ongoing efforts to strengthen engagement with Pacific nations.
During his visit, Secretary Blinken also attended the opening ceremony of a new U.S. Embassy in Tonga, signifying the significance of the country in the U.S.'s strategic interests in the Pacific. Additionally, the return of Peace Corps volunteers to Tonga, after a hiatus due to the COVID-19 pandemic, was also highlighted during the visit.
Tonga, with its modest population of just over 100,000 people, has been an area of increasing interest in the Pacific region. Last year, the country faced a significant volcanic eruption, which not only impacted the local population but also drew attention to the country's vulnerabilities to natural disasters and potential for international assistance.
The visit of Secretary Blinken to Tonga signifies the U.S.'s commitment to deepening relations with Pacific nations and addressing the geopolitical dynamics in the region amid China's expanding presence.