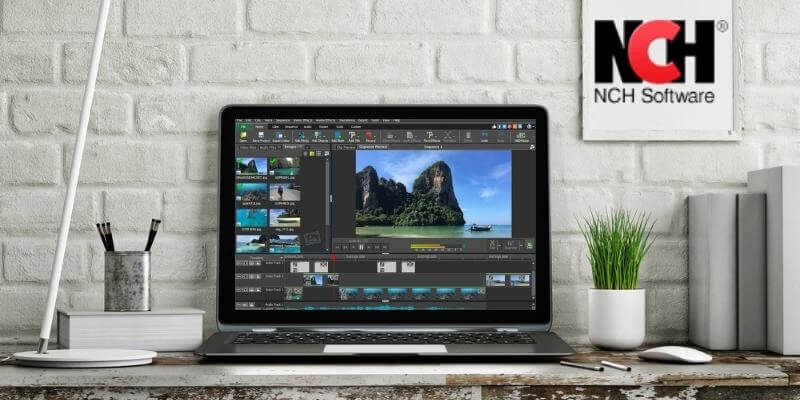 1. Introduction
In the world of video editing, having the right software is crucial to create professional-quality videos. VideoPad, a powerful video editing software, provides users with a wide range of features and tools to bring their vision to life. In this article, we will explore what VideoPad is, its features, how to use it for video editing, and the benefits it offers.
2. What is VideoPad?
VideoPad is a comprehensive video editing software developed by NCH Software. It is designed to be user-friendly while offering advanced editing capabilities, making it suitable for both beginners and experienced video editors. With VideoPad, you can edit videos, apply effects, add transitions, and create stunning visual content.
3. Features of VideoPad
VideoPad offers a variety of features that enhance the video editing experience:
Intuitive Interface: VideoPad's user-friendly interface makes it easy to navigate and access various editing tools.
Video Editing: Trim, merge, and rearrange video clips to create a seamless flow in your videos.
Visual Effects: Apply a wide range of visual effects, such as color correction, filters, and transitions, to enhance the overall look and feel of your videos.
Audio Editing: Adjust audio levels, add background music, and apply audio effects to create a balanced and immersive audio experience.
Text and Titles: Customize text and titles by choosing from a range of fonts, sizes, colors, and animations to add professional-looking captions and subtitles.
Speed Control: Speed up or slow down video clips to create dramatic effects or highlight specific moments.
Export Formats: VideoPad supports a variety of output formats, including popular video file formats and direct sharing to online platforms like YouTube and Vimeo.
4. How to Use VideoPad for Video Editing
VideoPad offers a straightforward process for editing videos. Here's a step-by-step guide to help you get started:
Step 1: Import Media Files
Launch VideoPad and import the media files you want to edit, including video clips, audio files, and images.
Step 2: Arrange and Trim Clips
Drag and drop the media files onto the timeline to arrange them in the desired order.
Use the trimming tools to cut and remove unwanted sections from video clips.
Step 3: Apply Effects and Transitions
Explore the effects library and apply visual effects, color correction, and transitions to enhance your videos.
Customize the duration and style of transitions to create smooth transitions between clips.
Step 4: Edit Audio
Adjust audio levels, remove background noise, and add background music or voiceovers to enhance the audio quality.
Utilize audio effects to create a more immersive audio experience.
Step 5: Add Text and Titles
Insert text and titles into your videos to provide context, captions, or subtitles.
Customize the appearance of the text by choosing different fonts, colors, and animations.
Step 6: Preview and Export
Preview your edited video to ensure everything is in place and flows smoothly.
Once satisfied, export your video in the desired format or directly share it on online platforms.
5. Benefits of Using VideoPad
VideoPad offers several benefits that make it a valuable video editing tool:
User-Friendly Interface: VideoPad's intuitive interface makes it accessible to both beginners and experienced editors.
Comprehensive Editing Tools: From basic trimming and merging to advanced effects and transitions, VideoPad provides a wide range of editing tools to cater to various editing needs.
Visual and Audio Enhancements: With VideoPad, you can apply visual effects, color correction, and audio adjustments to create visually appealing and sonically immersive videos.
Multi-Track Editing: VideoPad supports multi-track editing, allowing you to work with multiple video and audio layers simultaneously.
Export and Sharing Options: Easily export your videos in various formats or directly share them on online platforms, making it convenient to showcase your work to the world.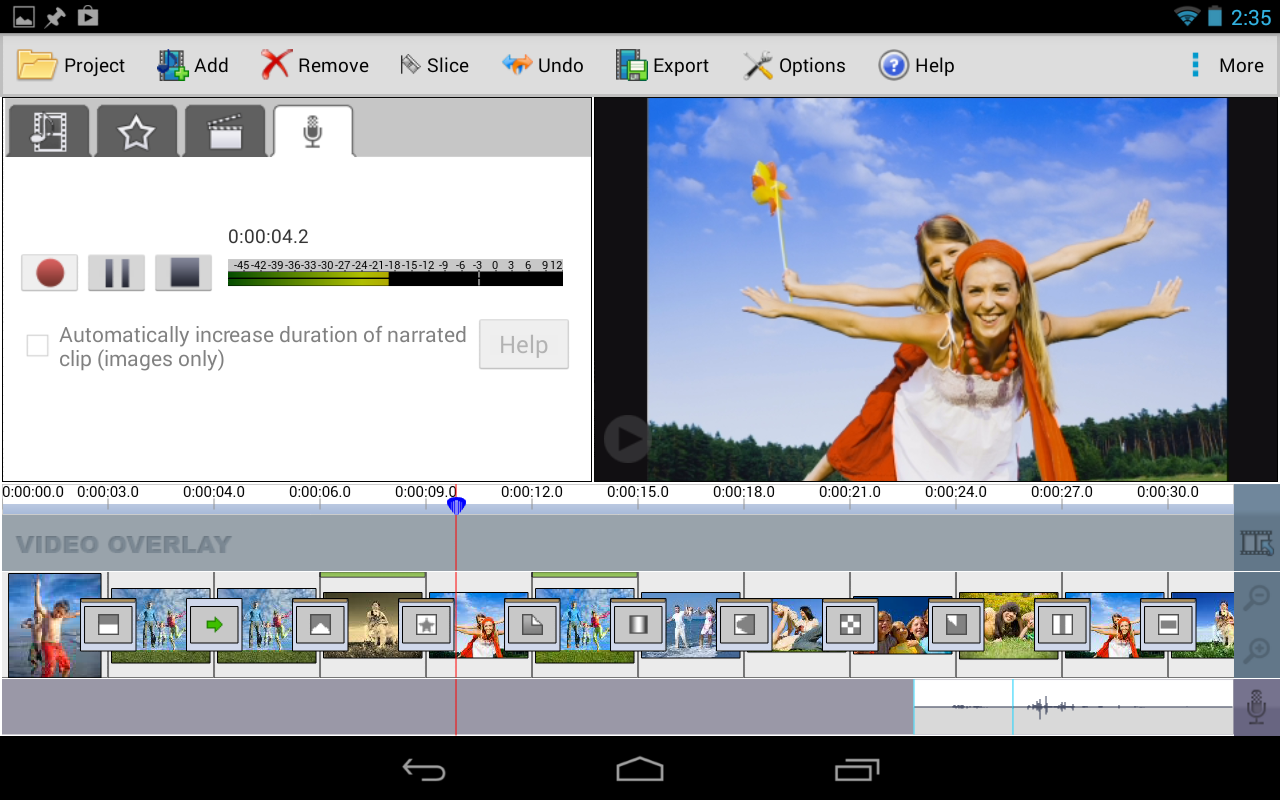 6. Tips for Creating Stunning Videos with VideoPad
To create visually stunning videos using VideoPad, consider the following tips:
Plan Your Project: Before diving into the editing process, plan your video and gather all the necessary media assets to ensure a smooth workflow.
Maintain Consistency: Apply consistent visual styles, color palettes, and fonts throughout your video to create a cohesive look and feel.
Pay Attention to Audio: High-quality audio is essential for a professional video. Ensure clear and balanced audio levels, and use background music and sound effects strategically.
Experiment with Effects: VideoPad offers a range of visual effects and transitions. Experiment with different options to find the ones that best enhance your video's message and aesthetics.
Use Keyframes: Take advantage of keyframe animation to add smooth transitions, animate text or graphics, and bring dynamic movement to your videos.
7. Enhancing Videos with VideoPad's Editing Tools
VideoPad provides various editing tools to enhance your videos:
Video Effects: Apply color correction, filters, and special effects to enhance the visual appeal of your footage.
Transitions: Choose from a variety of transitions to create smooth and visually appealing scene changes.
Audio Effects: Apply audio effects, adjust volume levels, and remove background noise to improve the audio quality of your videos.
Overlay Tracks: Add additional layers to your video, such as text, images, or graphics, to create informative or engaging visual elements.
8. Exporting and Sharing Videos
Once you have finished editing your video in VideoPad, you can export it in various formats. VideoPad supports popular video file formats, making it compatible with different devices and platforms. You can also directly share your videos on online platforms like YouTube and Vimeo, reaching a wider audience with ease.
9. Pricing Plans and Availability
VideoPad offers both free and paid versions. The free version provides access to basic editing features, while the paid version unlocks advanced functionalities and removes watermarks. VideoPad is available for Windows and Mac operating systems.
10. Customer Support and Resources
If you have any questions or need assistance while using VideoPad, NCH Software offers comprehensive customer support through email and an online support center. Additionally, VideoPad provides tutorials, guides, and a community forum where users can find answers to common questions and share their experiences.
11. Conclusion
VideoPad is a powerful video editing software that allows users to create professional-quality videos with ease. Whether you're a beginner or an experienced editor, VideoPad offers a user-friendly interface, comprehensive editing tools, and the flexibility to bring your creative vision to life. Elevate your videos, captivate your audience, and unleash your editing skills with VideoPad.