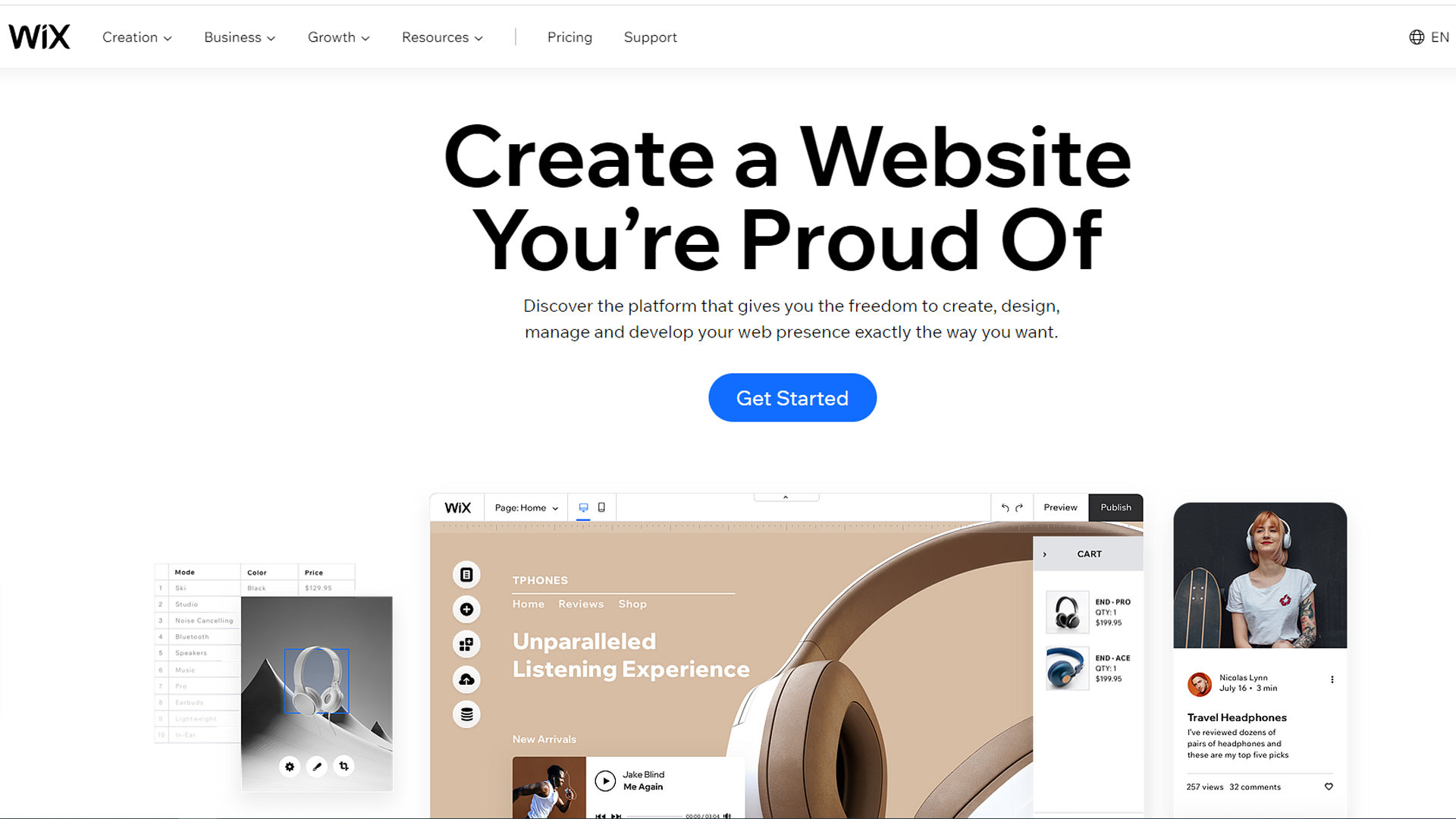 Introduction
In today's digital age, having a strong online presence is crucial for individuals and businesses alike. Creating a website used to be a daunting task, requiring technical expertise and coding knowledge. However, with the advent of user-friendly website builders, the process has become accessible to everyone. One such popular platform is Wix.
What is Wix?
Wix is a leading cloud-based website development platform that empowers users to create stunning websites and online stores with ease. Whether you're an entrepreneur, artist, blogger, or business owner, Wix offers a range of tools and features that cater to your specific needs.
The History of Wix
Founded in 2006 by Avishai Abrahami, Nadav Abrahami, and Giora Kaplan, Wix has come a long way from its humble beginnings. It started as a small startup with a vision to democratize website creation and make it accessible to everyone, regardless of their technical background. Over the years, Wix has grown into a global platform, hosting millions of websites worldwide.
Wix Features and Services
Drag-and-Drop Website Builder
At the core of Wix's popularity is its intuitive drag-and-drop website builder. Users can select from a vast collection of professionally designed templates and easily customize them according to their preferences. This feature allows for quick and hassle-free website creation.
Templates and Customization Options
Wix offers a wide range of templates that cater to various industries and niches. Whether you need a portfolio website, an online store, or a blog, Wix has templates to suit your needs. Furthermore, the platform allows deep customization, enabling users to personalize every aspect of their website.
App Market
For those looking to add extra functionalities to their websites, Wix's App Market offers a plethora of apps and plugins. From social media integration to marketing tools and analytics, users can enhance their websites' capabilities effortlessly.
Wix ADI (Artificial Design Intelligence)
Wix ADI is an innovative feature that utilizes artificial intelligence to create a personalized website based on users' preferences. By answering a few questions about their business or project, users can let Wix ADI design a custom website for them, saving time and effort.
Wix SEO Capabilities
In the competitive online landscape, search engine optimization (SEO) is crucial for driving organic traffic to websites. Wix recognizes this need and provides several SEO-friendly features:
SEO-Friendly URLs and Meta Tags
Wix allows users to customize their URLs and meta tags to ensure they are optimized for search engines. This helps improve the website's visibility and ranking on search engine results pages (SERPs).
Mobile Optimization
With an increasing number of users accessing the internet via mobile devices, mobile optimization has become essential. Wix automatically ensures that websites created on its platform are mobile-friendly, providing an optimal user experience across devices.
Page Speed and Performance
Page speed is a critical factor affecting user experience and SEO. Wix's infrastructure and content delivery networks (CDNs) are designed to provide fast-loading websites, contributing to better search rankings.
Wix SEO Wiz
Wix offers a built-in SEO wizard that guides users through the process of optimizing their websites. It provides valuable insights and tips to improve website visibility and search engine ranking.
Wix E-commerce Capabilities
Apart from catering to personal websites and blogs, Wix is also a popular choice for e-commerce entrepreneurs. Its e-commerce capabilities are comprehensive and user-friendly:
Online Store Builder
Wix's online store builder enables users to set up their virtual shops quickly. They can showcase their products, manage inventory, and handle orders seamlessly.
Payment Processing Options
Wix supports various payment gateways, allowing businesses to accept payments from customers worldwide securely.
Inventory Management
For e-commerce businesses, keeping track of inventory is crucial. Wix provides easy-to-use inventory management tools that ensure smooth operations.
Customer Management
Wix's e-commerce platform allows users to manage customer data, orders, and communications efficiently.